COVID-19 (Coronavirus) update – during the current crisis we would like to reassure all of our customers and partners that we are committed to supporting you through these challenging times. We have implemented measures to ensure that our operations remain as effective as possible and in line with government guidelines, all of our staff are working remotely but with the support of technology, we are able to continue operating in an effective manner. We sincerely hope that you and your families stay safe during this time.
Our solutions use the latest technology to provide invaluable operational insights, enabling our customers to remain agile and competitive through increased capacity, improved quality and reduced operating costs.
Empowering Operators with
Smart Manufacturing Solutions
Help your operators drive greater efficiency through better visualisation.
Smart manufacturing processes provide operators and managers with greater access to data across a whole plant in real-time. This allows plant operators and managers to make on the spot decisions which will increase productivity, reduce wastage, increase quality, and reduce downtime.
Smart Manufacturing helps our customers significantly improve their operations by leveraging data provided by connected devices, people and processes. Embracing smart manufacturing doesn't need to be a complete overhaul of your system. It can take place in step changes and you can benefit from each of those changes along the way. So wherever you are on your Digital Transformation journey, Astec can deliver the solutions and support you need to optimise your operations.
Take your operations to the next level with Smart Manufacturing solutions from Astec.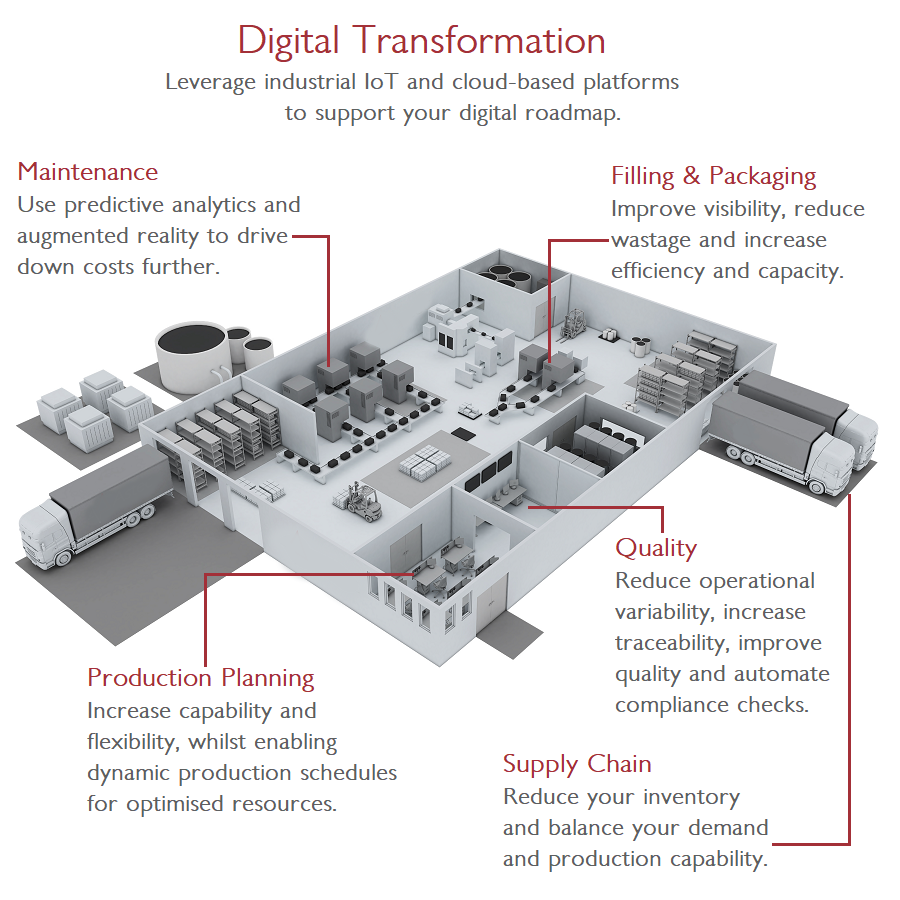 Connecting people, processes, systems and assets to solve operational challenges across the enterprise.

From dynamic user interfaces to custom KPI dashboards, access data that matters for fast, effective interpretation and actionable insights.

Use improved visibility for continual refinement of your operations and optimal performance.