Smart people for smart manufacturing
Astec has 21 years experience in delivering world-class manufacturing solutions across a broad range of industries.
With an expert team dedicated to driving your manufacturing processes forward, your operation is fit for the future with Astec Solutions.
Future focused
Whether you're looking to enhance, upgrade or transform your systems, we're dedicated to providing intelligent solutions to fuel your profitability and growth. Working in close collaboration, we ensure a perfect fit and desired outcomes in operation efficiency, flexibility and uptime to meet and exceed your objectives.
In more than two decades of experience, Astec Solutions has gathered a wealth of knowledge in developing, designing and deploying Industrial IoT, MES and Automation & Control with a focus on the future. A smart system today saves forced upgrades in the future, meaning you can derive maximum value from your existing systems while reaping the benefits of a modern approach.
Astec is perfectly placed to deliver optimal outcomes for your business
Astec is the perfect partner for your smart manufacturing journey. From beginning to end, our robust and trusted solutions provide outcomes to enhance, upgrade or transform your operation.
With diverse goals for every client, each project requires a bespoke approach. While each solution is tailored to the needs and desired results, our efforts drive towards a set of common outcomes. The rewards of smart manufacturing are self evident across a range of greater operational capacity and intelligence.
Increase agility
Gain unparalleled awareness of your operation, providing key insights to improve your planning and execution processes. Reach new heights with greater visibility, data collection and scheduling tools.
Increase flexibility
Achieve more with the same equipment with smart automation and control. With higher levels of flexibility, incorporate future expansion, upgrades or installations with ease rather than facing costly overhauls each time you wish to make a chance.
Increase efficiency
 Our solutions provide opportunities for the reduction of waste and an increase in uptime. Increase capacity and improve quality with Smart Manufacturing
Capabilities which enable Astec to provide end-to-end Smart Manufacturing solutions
Specialist Partner Ecosystem
Astec is uniquely placed to provide world-class solutions thanks to a close collaboration with leading vendors
The close collaboration between Astec and strategic partners enables the creation of cutting-edge solutions and platforms to fuel your businesses profitability and growth. We're delighted to be partnered with truly world-class software vendors, enabling the acceleration of manufacturing excellence in the United Kingdom.
Strong relationships and lasting collaborations assure successful outcomes for your business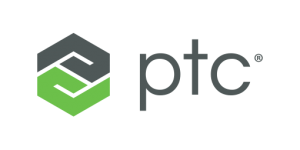 A wealth of knowledge gained over 21 years of operation
Decades of experience across a spectrum of manufacturing industries allows Astec to approach each project with a broad perspective. Highlighting and identifying opportunities to maximise your results while ensuring a cost-effective and robust solution. Our bespoke approach backed by world-leading platforms ensures your operation will be fit for the future.
Astec deliver expertly crafted solutions, tailor-made for your operation





Continue the conversation
Ready to take the next step? Get in touch with our team