With increasing customer demand for ever changing, low cost, high quality products, set against a backdrop of tight regulations, batch production techniques should, in theory, enable effective just-in-time, lean manufacturing.
Is the cost of your batch execution system outweighing the benefits multiple product, batch based production can offer?
Our Batch Execution solutions are designed to maximise the potential of your plant without expensive capital outlay. We implement batch solutions according to the S88 Batch Control standard to improve productivity and product quality, enabling our clients to compete at a global level.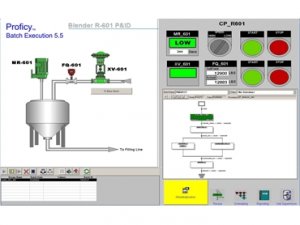 Astec are the only UK-based integrator with a certified GE Batch software trainer
You may also be interested in