Enable lean, just-in-time manufacturing
Rapid cycling, streamlined automation and intelligent scheduling
Extensible and robust
By adhering to industry standards such as S88 and S95, our expert team provides batch control systems which are highly supportable, flexible and efficient to provide rapid change over and cycling. Keep your manufacturing operation adaptable, competitive and profitable with the world-leading software.
From underlying control systems to Batch Execution systems, your operation is fit for the future with Astec Solutions
Editing a recipe has never been easier. Your operators will be able to define procedure, workflow, parameters and equipment settings for each product. The platform is fully scalable, with minimum and maximum sizes tied to equipment capacity at run time.
Manage as little as two or thousands of recipes, with the ability to store your configurations in a relational database.
Create unique recipes, formulations and procedures with sequence variation which can be entirely unique from each other without modifying underlying PLC code.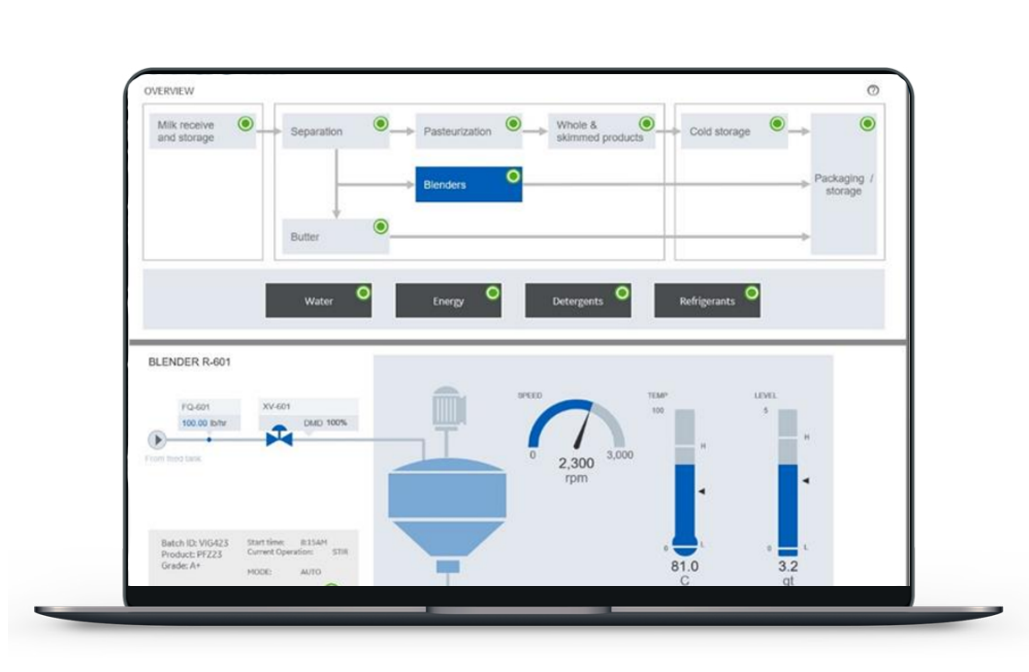 Define recipes for products, as formulations, procedures and equipment requirements

Schedule and execute the recipe

Store information on the recipe execution
Continue the conversation
You may also be interested in