The company's Portsmouth-based manufacturing facility contacted Astec last month to update their legacy SCADA system to the latest version of GE's iFIX.
Lewmar is a world leader in quality deck hardware and marine equipment for sail and powerboats, with products ranging from pulleys to winches and hatch seals. Their SCADA system is used to oversee specialist production machinery, including an impressive glass forming machine. The machine is designed to produce large curved sheets of toughened glass for high-end craft, and has proven to be an important asset, enabling Lewmar to supply high value glass parts as part of their product portfolio. Although the machine is only in use infrequently due to its high value-low volume demand, mechanical or system failures would force the need for outsourcing. This would have a dramatic impact on the profit margin on this particular product portfolio.
The SCADA system (being used as an HMI and parameter recipe system) was running on old computer hardware with an outdated Operating System and obsolete versions of the SCADA software. A failure of one component rendered the HMI and the machine inoperable, but due to the age of the hardware and software, no quick fix was available.
Within 2 weeks from order placement, Astec was able to: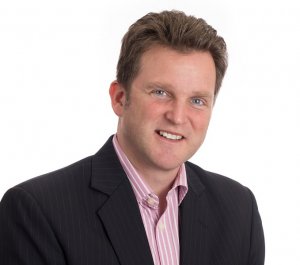 • Review and understand the Italian-designed system
• Procure the relevant computer hardware and SCADA software
• Migrate the customer application to the latest versions of software
• Successfully install and commission onsite
Astec MD Andy Tripp comments,
The work we have recently completed for Lewmar is another great example of how we can provide fast turnaround solutions for customers needing upgrades or enhancements. While it is always going to be desirable for any System Integrator to work on new systems, a significant proportion of Astec's revenue comes from maintaining legacy assets – and ensuring our customers meet their customer's demands! We appreciate manufacturers need agile solutions that meet their immediate need. Our domain expertise and knowledge means customers can stay operational, make use of their existing infrastructure and benefit from a greater return on their original investment.
About
Astec's enterprise-wide, smart manufacturing solutions provide invaluable operational insights, enabling customers to remain agile and competitive through increased capacity, improved quality and reduced operating costs. As widespread adoption of Industrial IoT intensifies, Astec remains at the forefront of change, using the latest automation and analytics technology to digitally transform production processes, factories and plants.