Imagine that every operator is your best operator and every process they follow is best practice.
With the workflow management capabilities of iBroadcast, you can define custom workflows for any operational process, remove variation and ensure a standard response to platform issues, delivering a new level of operational excellence.
The workflow management capabilities of iBroadcast provide the foundation to enable you to make every operator an expert. You can ensure that the correct procedures are followed in response to a platform performance issue, reducing the time to solution and removing the risks associated with an incorrect reaction.
You can manage by exception, focusing manpower on the events that need immediate intervention, automatically prioritizing action and where required, capturing data that may be used after the event for diagnosis and troubleshooting.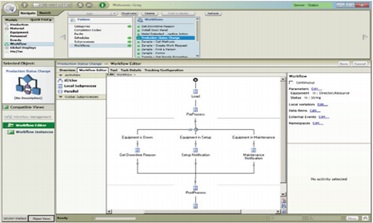 While traditional network management systems may present alarm and status information to operations teams, they do not help prioritise and resolve issues which can lead to improper actions on critical events. With iBroadcast Workflow Management solutions, you can be sure that there will be a consistent, effective and timely response, improving your overall operations and providing a competitive advantage.
Features:
Orchestrate high-level processes and manage the data between systems
Digitise Standard Operating Procedures (SOPs)
Define and control the exact corrective action
Guarantee consistent alarm and event responses
Benefits:
Digitise manual and automated processes with one tool – without custom code
Manage by exception – Act quickly based on real-time events
Replicate workflows across your business using libraries and templates
Quickly establish automated processes that improve your operations