iBroadcast is a flexible, comprehensive, scalable, end-to-end, multi-vendor Network Management System (NMS) that is capable of monitoring and controlling your entire broadcast platform. This enables your operations teams to take timely, decisive action in response to issues that may affect service uptime or other operational performance.
Across studios, MCRs, playout systems, glue, headends, uplinks, terrestrial transmitters, IT infrastructure, building management systems and many other third-party applications, iBroadcast is designed to be your single, consolidated, real-time operational dashboard.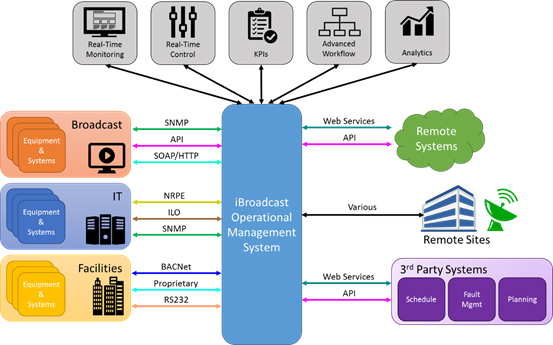 iBroadcast provides numerous features and benefits to significantly improve your operations. Here is a selection of the most significant:-
Alarms / Route Cause Analysis
Faster, more accurate problem solving and trouble shooting. Smart alarms that can prioritise severity level improve use of time and resource.
Workflow Management
Empower operators and ensure correct procedures are followed in the event of a platform performance issue. Remove risks associated with taking an incorrect action, prioritise and capture useful data. Can be used as a template to replicate successful ways of working across the business.
Off air service monitoring
Monitoring of video and audio signals from the satellite that clients receive. For validation/verification
Real-time SLA performance monitoring
Faster, more straightforward reporting, using fewer resources. Useful insights – greater awareness of areas for improvement.
Hot-standby failover capabilities
Fully backed-up, resilient system to ensure continuous availability of monitoring and control functions
Powerful web-based reporting
Rapid recall of data for long-term trending and historical event investigation.
Intuitive development tools
End-user can configure, expand and manipulate the system from any location.
Auto-Discovery and Auto-Configuration capabilities
Rapid integration of additional system components from any vendor as needed.
For Case Studies, Product Data Sheets and videos, please take a look at our Resources page.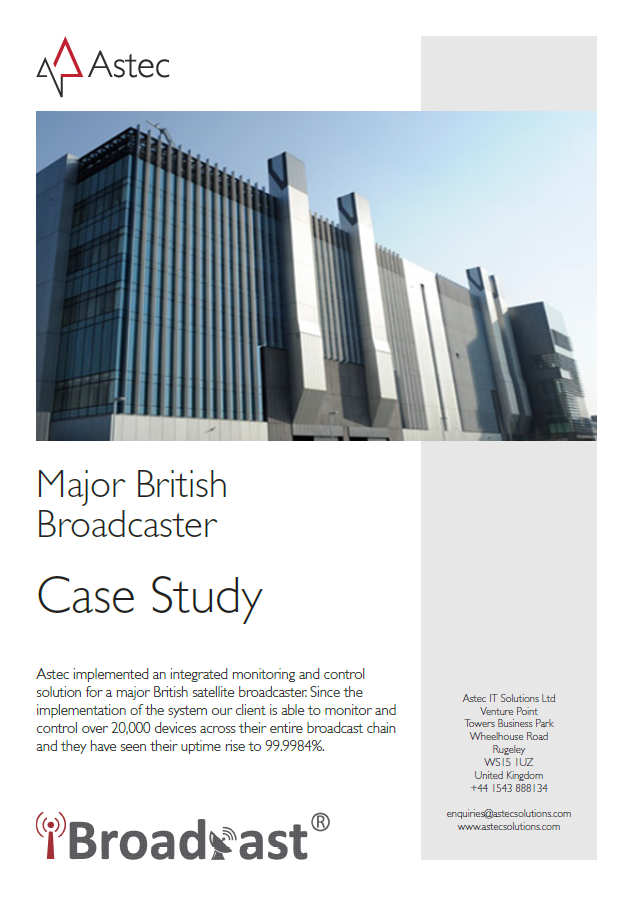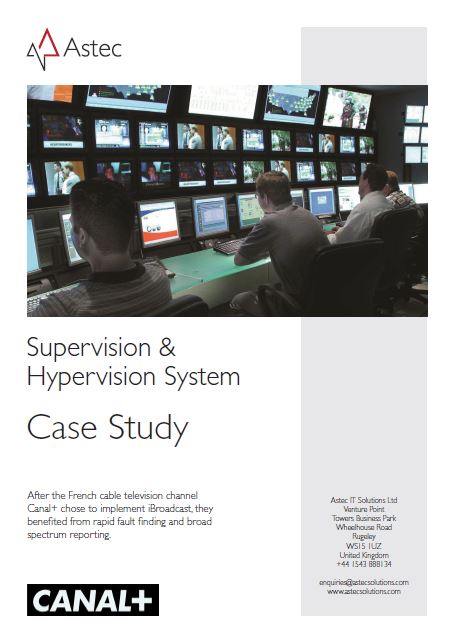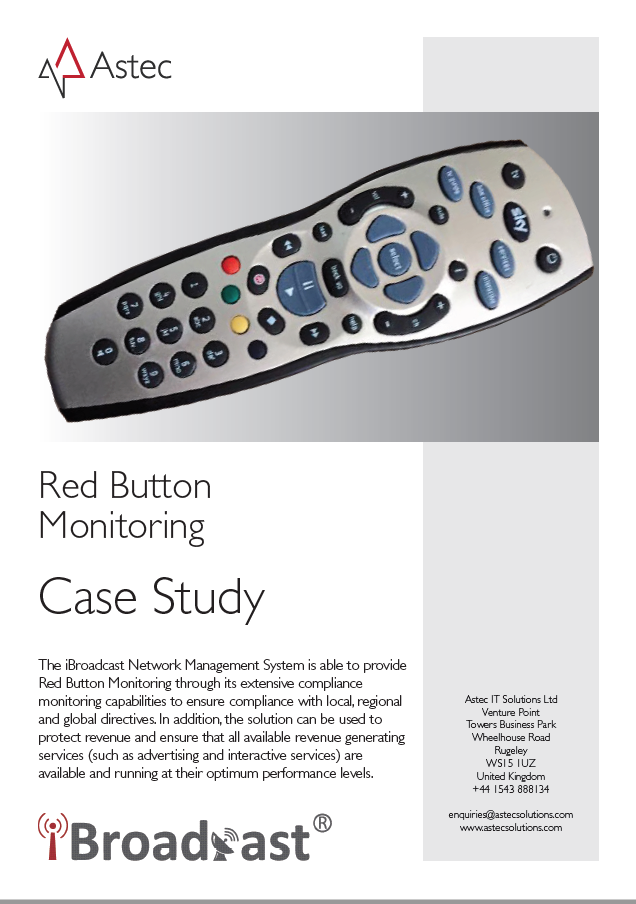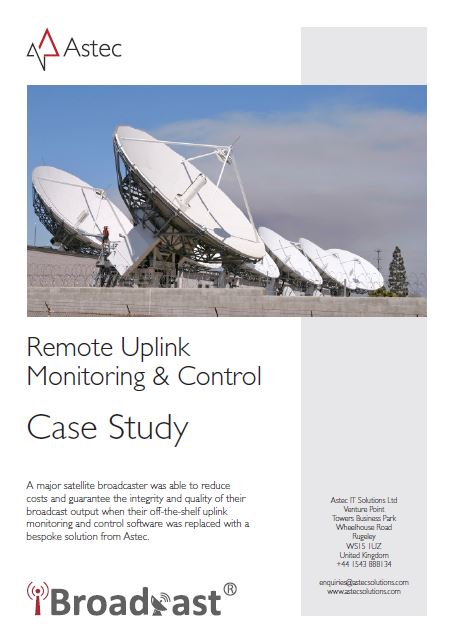 You may also be interested in