iBroadcast includes many features to enhance its performance and provide the tools and applications to enable our customers to take complete ownership of the system, including the development of drivers and configuration of the system.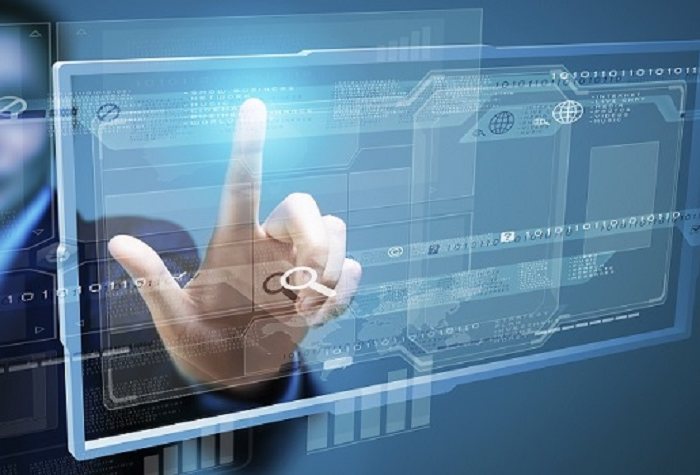 Next Generation User Interface
Our new user interface significantly raises the bar in network management system user interface design. See more detail than ever before via our intuitive, easy to read displays that provide rapid access to information and are based on global standards for user interface design.
Mobile Access
iBroadcast Mobile Access arms employees with the right data at the right time. It provides an App that enables mobile management and operation by providing KPIs and data from any monitored device. Remote users can therefore keep in touch with information, alerts and trends across your entire broadcast platform.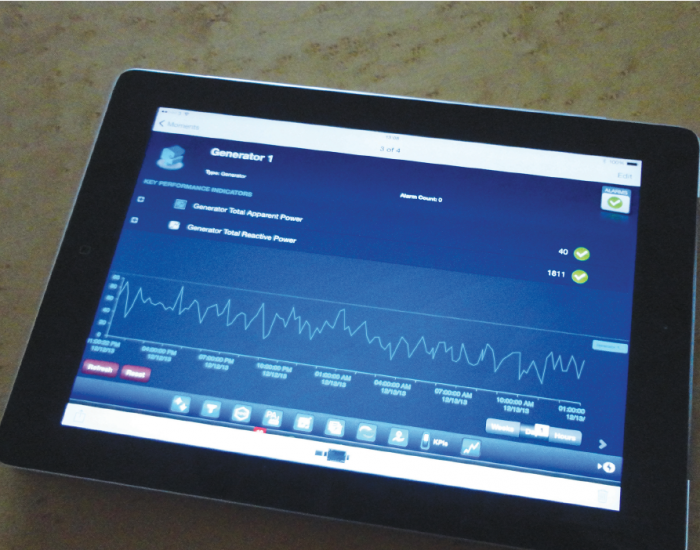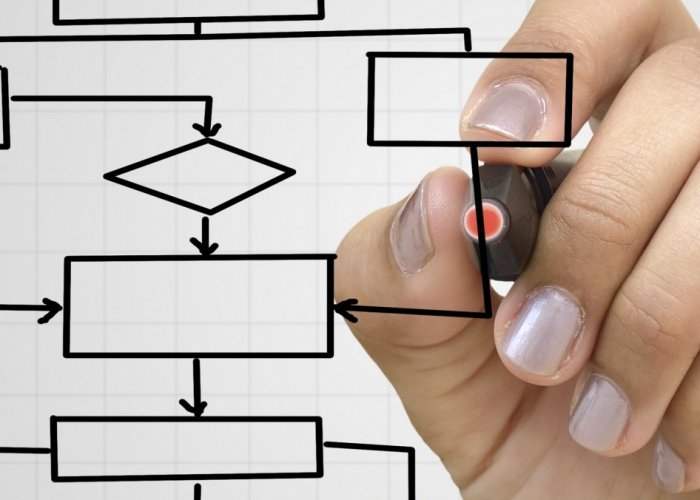 Alarm Correlation
Alarm handling and correlation are a major strength of iBroadcast. The system can process thousands of different alarms with ease. To avoid false alarms and other anomalies wasting valuable time, iBroadcast ensures that genuine alerts are escalated quickly to enable timely, decisive action to be taken.This enables you to focus only on the warnings that matter.
Historical Trending
The volume of data managed in a broadcast environment is vast. iBroadcast helps you stay on top of that data and maximise its value – a critical factor if you want to stay competitive.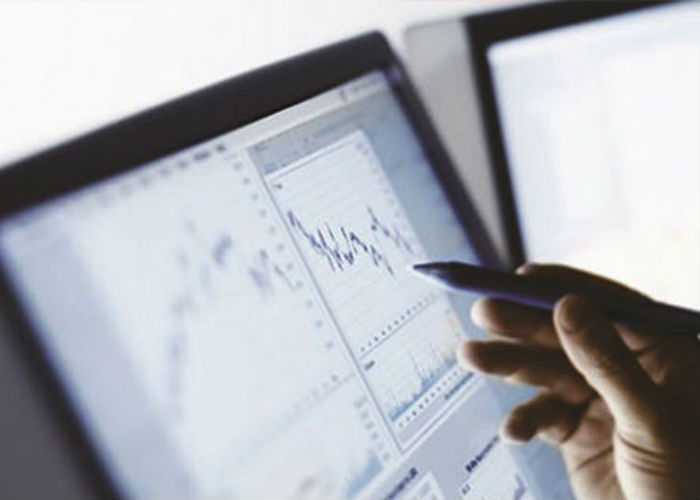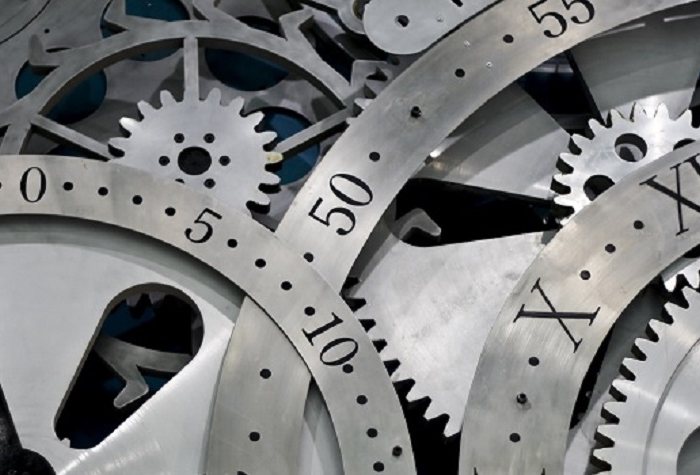 Historical Playback
Now you can use the data captured and stored by iBroadcast to playback real operational data to diagnose problems and determine the process that was taken at the time in response to the issue. You can replay the events in real-time or slow motion to help prevent repeat occurrences.
Workflow Management
Imagine that every operator is your best operator and every process they follow is best practice. With the workflow management capabilities of iBroadcast, you can define custom workflows for any operational process, remove variation and ensure a standard response to platform issues.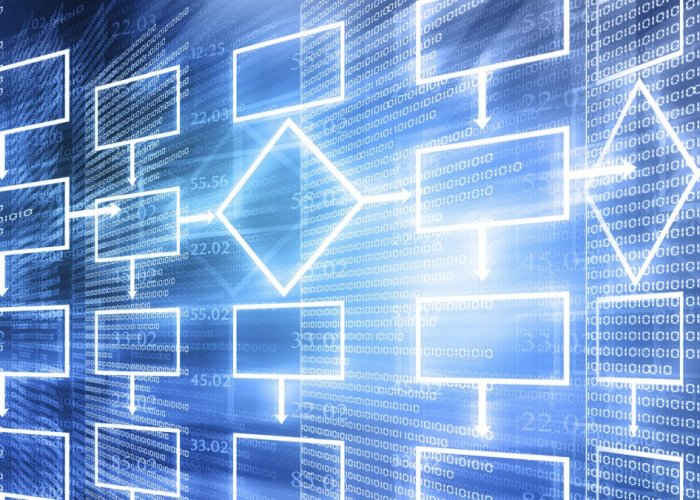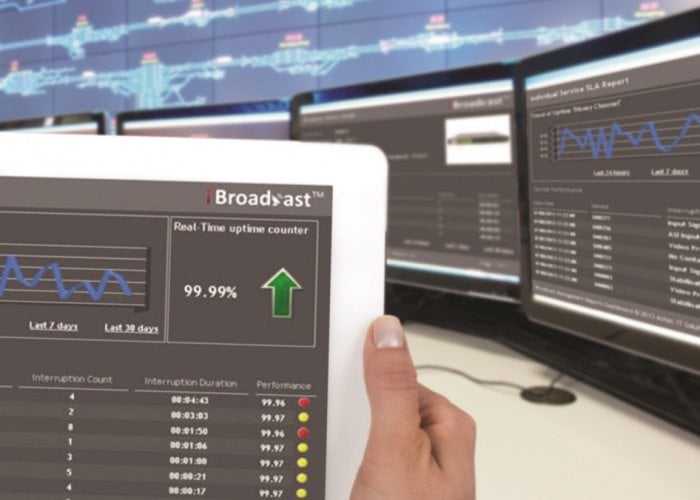 Enterprise Reporting Dashboard
A powerful, Enterprise Reporting Dashboard sits at the heart of iBroadcast powering vital operational intelligence which includes the current status of the key performance indicators of the system to key operational personnel to enable informed decisions to be made quickly.
For Case Studies, Product Data Sheets and videos, please take a look at our Resources page.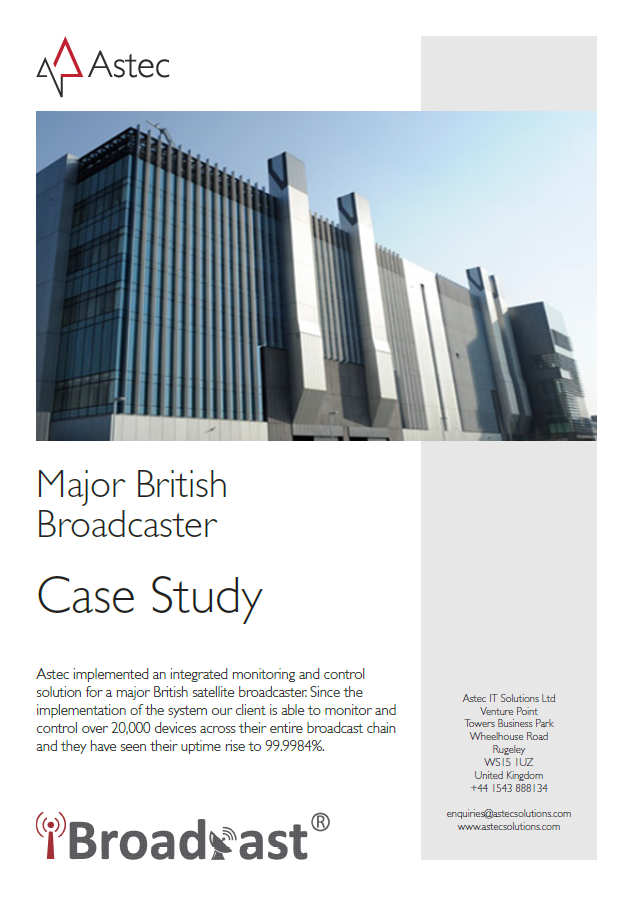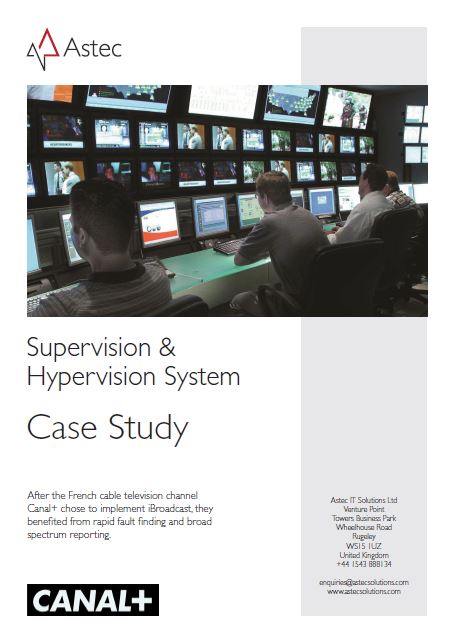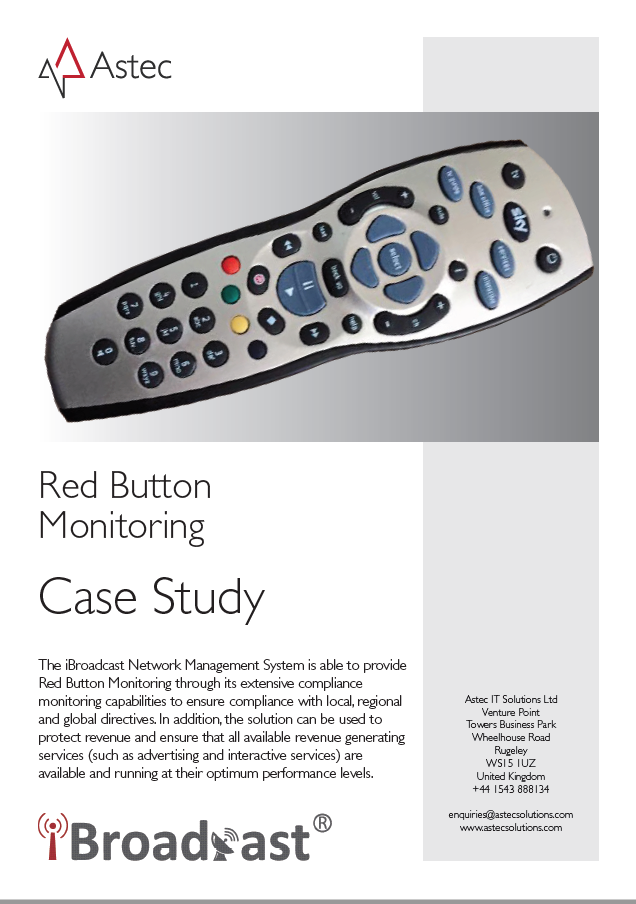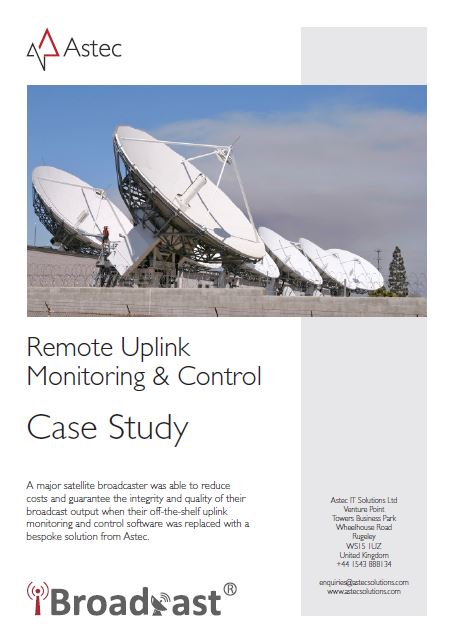 You may also be interested in