In this day and age, is it even possible to select the wrong SCADA vendor?
Back in the 1990s, part of a greenfield control system architecture proposal would include a detailed SCADA vendor selection process. This process would focus on variables such as the features and benefits list, cost, ease of use and speed of development. Those days are long since over, since there is no doubt almost every SCADA product on the market is capable of providing a comprehensive solution at a reasonable price. This has been great news for the customer, who is free to use the product they are familiar with and a preferred vendor they feel they can trust. Most products can be configured in any graphical style, provide wide connectivity, and usually all of the more complex features such as distributed architecture support, detailed historical trending and remote alarm alert services. With product differentiation becoming a difficult part of the purchasing process, and largely pointless, many end users have opted to stay with the same SCADA product for the last decade or so. But they may have been getting a little too comfortable.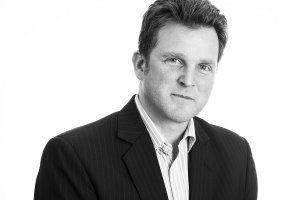 Whilst Astec is vendor agonistic, the business continues to be closely aligned with GE Digital. Astec founder and MD, Andy Tripp asserts the motivation behind the alignment is for good reason. GE's SCADA products, iFIX and CIMPLICITY, form part of a much wider software product portfolio which has benefited from a staggering level of investment. In the last few years, GE has ploughed billions of dollars into development to ensure its software products have strong future road maps. This has ensured their products remain relevant for tomorrow's Industrial Internet as much as today's Automation and Control solutions. Astec is confident that GE's software stack can provide customers with the best possible future extensibility of their system, as well as maximising return and keeping total cost of ownership low.
GE's drive to improve their own manufacturing facilities (with locations in more than 170 countries across sectors such as healthcare, transportation and power) re-focused their commitment to automation and control software and the Industrial Internet. This was cemented by the creation of GE Digital in recent years, following CEO Jeffrey Immelt's vision to re-invent GE as a 'digital industrial' organisation.
For SCADA solutions, the task for today's end user is to challenge potential integrators around their experience and methodologies on key subjects such as security, compliance, standards, support and future system extension. Andy comments,
"You can have the best product in the world and still deliver it poorly. The outcome of a below-par delivery can stay with a manufacturing facility for decades, harming its competitive position in the market."
As the sole Premier Solution Partner for GE Digital in the UK, Astec boasts an unrivalled depth of knowledge in the GE product family, which allows them to provide product-based solutions with the least amount of engineered customisation. This is one of the tell-signs Andy advises looking out for when sourcing a suitable integrator,
"End users need to determine if the system integrator can get the most out of the chosen product, or if they have a natural inclination to engineer their way out of trouble with custom code and custom solutions. If it's the latter, the likelihood of the system being less supportable and extendable significantly increases. It's also essential the integrator has sufficient knowledge and experience to work with the end user's IT departments to ensure supportability, maximum security and resilience. The implications of the IT world must be fully understood, so systems can work in harmony with the existing architecture, and not against. These factors also will begin to directly affect the pace that customers can adopt and leverage cloud-based technology."
For those end users who may already have a poorly configured or poorly performing system, a 'RAG' (red amber green) survey can be carried out to determine its effectiveness, and highlight any areas requiring improvement and updates.
Over the last few years, Astec have been working with GE to push forward the latest user interface standards to enhance the user experience. In addition to impacting traditional SCADA, this enables cloud technologies of the Industrial Internet to become a seamless extension of existing systems.
Astec are able to use the new interface to exploit the world of analytics and artificial intelligence within a manufacturing environment. Predictive algorithms can inform users of impending failure of process hardware and production tolerances, with dynamic workflow and decision support preventing basic mistakes and downtime. KPIs and large volumes of production system data from an individual site can be elevated to display user-centric, actionable insights using Predix, GE's platform for the Industrial Internet. Astec recently joined GE Digital's ecosystem of Alliance Partners to develop new applications for Predix, with 50% of business expected to come from cloud-based solutions within the next 5 years.